Sooooo.....blog hiatus over. I was busying myself with a few other things, like teaching myself HTML. And consequently I have written this entire blog post in HTML, thank you very much. NERD ALERT!
Anyway. I wanted to share with you a few finds that have been making me smile the past few weeks:
A Touch of Neon
My
Forever21
neon flip flops. As I'm sure you've noticed, neon is so *ahem* HOT...if you will...right now. I really like this trend, but it's just that. I don't see it sticking around too long, so I don't want to invest much in it. These little babies are my small contribution. They're so fun and they surprisingly go with just about everything! (See more neon
Here
and
Here
and
Here
.)
Tropical Monster Delight
So recently I've been waking up early and going to the gym before work. IKNOWRITE? I can hardly believe it myself. But let me tell you, it is
awesome
. The hardest part is getting out of bed. But once I stand up, I'm good to go from there. It wakes you up, makes you feel
so
good all day, and the best part is, when I come home from work, I don't have to worry about it! It's already done!
No, actually, the best part is that I'm.....get ready for this.....
back to my high school weight!!
Now, don't get me wrong, I look NOTHING like I did in high school. Back then, after dancing for 15 years, I was all muscle. Now I have a distinct lack of muscle, but I'm working on it. That's why I always say you should pay attention to how your clothes fit instead of what the scale says, but I will say, getting back to that number feels prettttty
grood
. (<--anyone?)
ANYWAYZ. Getting up early, I need something that gives me enough energy to make it through cardio at 6am. I love me some smoothies in the morning to do the trick and I recently found
this recipe
(see photo above). It looks gross because of the spinach, but you get no spinach flavor at all. It tastes
exactly
like a virgin pina colada. Srsly. It's...so good. I add some dry oats for an extra energy boost and it keeps me full til lunch. If you've never tried a "monster" smoothie (I think monster refers to the spinach and green tint), definitely do it. They make the perfect breakfast or lunch if you ate too many carbs in the morning.
Lip Therapy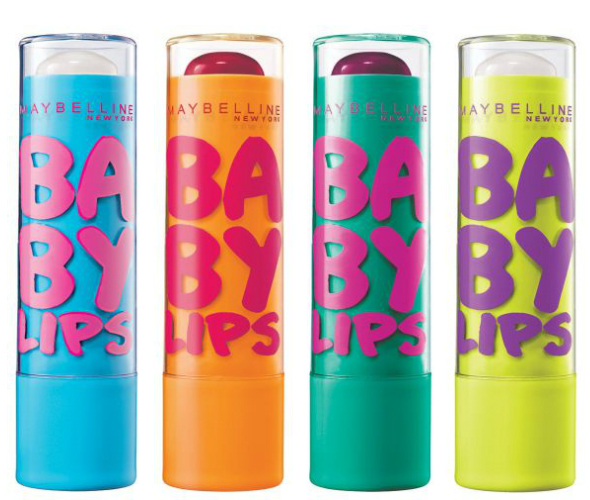 This is my new obsession. It's
Maybelline Baby Lips
. I love wearing lipstick, but I can hardly do it because my lips are always cracked or peeling, and I have tried
everything
. I mean. Everything. Burts Bees, Chapstick, Carmex, Vaseline, Aquaphor, Eucerin, Softlips, Neosporin....EVERYTHING. And none of it has worked. This new product by Maybelline is the only lip balm I have ever tried that actually keeps my lips soft and healthy. It's life changing. As you can see from the photo above, there are several different tints you can get, but I just like the regular balm. Next time you are at the drug store, PICK THIS UP!
And finally:
New Glasses!
There's sort of a saga going on with these right now. All I'll say is for those of you in Tulsa, do yourself a favor and don't ever go to a chain optometrist for your lenses. After being screwed over several times, the lenses have finally been sent back so I can get a
real
doctor to make sure I can see. So at the moment, I just have the frames, so I can't wear them yet. But! They're still one of my new favorites. And for those of you who haven't seen me with short hair: here you go.
I'll leave you with one final thought: In less than one month, Tony and I will have packed up our lives and driven them 16 hours to their final resting place: Durango, Colorado.
Yep.