So...I'm not really a very big DIY person. As in, I'm lazy. I really,
really
love the idea of DIYs though because
Pinterest
and
HGTV
make projects look so easy and they look
so good
after they're finished. It always gives me confidence I can grab a saw and a hammer and make a dining table out of reclaimed wood. But then remember how I got a C in shop class in middle school and how my DIY chalkboard painted mason jars (Christmas gifts for my family this year) turned out...well...let's just say when I got mad at the fiance for saying they looked "white trash"...I had to bite my tongue at the reactions I got when the wrapping paper came off. Sorry, family.
HOWEVER!
I still feel like I have it in me to create at least
one
beautiful DIY piece sometime in my life. And to add to my confidence,
CasaSugar
has compiled a list of
75 of the best DIYs currently floating around the bloggosphere
. Here are the ones I would like to tackle...someday...
How gorgeous is this barn door?? I would have never guessed this was a DIY. Which
makes me apprehensive to ever think about trying it, but I'm thinking positively here.
These wine bottle vases are so cute and so simple. These would look so pretty
on a powder room wall filled with lavender or
Billy Balls.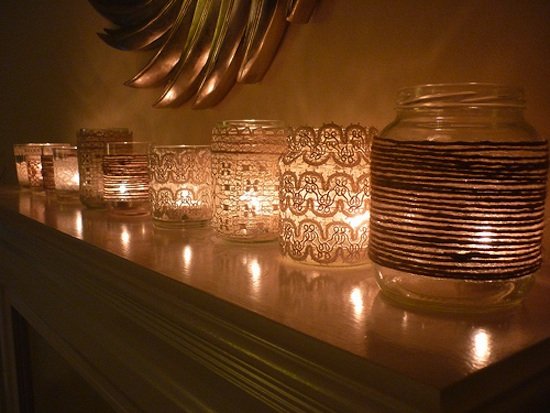 I normally don't go for things that involve doilys, however, there is something
so romantic about these candle holders. Maybe it's the coupling with the twine
that makes it work for me.
I've been really loving faux taxidermy lately -
porcelain
and
cardboard
, namely.
The one above is a
Styrofoam
head wrapped in old book pages, and it looks so chic!
Would you believe that this chandelier is in fact not a version of
the
Capis Shell Chandelier
? That it's actually made entirely of wax paper cutouts??
You'd never know the difference!
Okay. So I would normally never post anything about poufs because I hate them.
I hate everything about them. I think they are all hideous and impractical. However,
I had to post this because I am so impressed with how similar these DIY poufs look
to the
Moroccan poufs
that are so nauseatingly popular right now. Seriously. Try
going to any interior design blog and not finding a pouf within the first five posts.
TRY.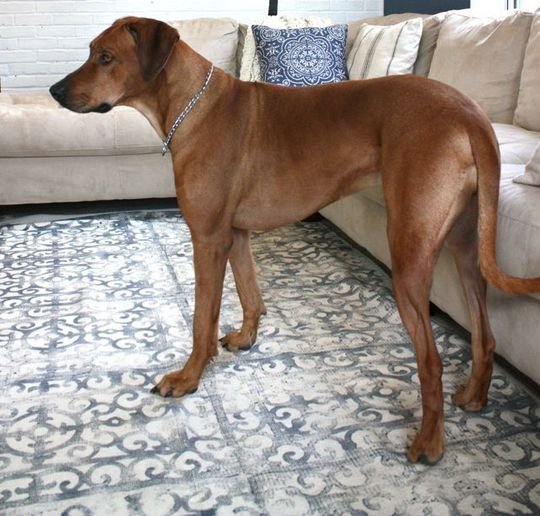 This is a DIY for a stamped rug, but I'm really only posting this because it features
a Rhodesian Ridgeback. LOOK AT HIM!!!!