(This post has been delayed because my finance is a sore loser. See **)
Last weekend Tony and I drove down to Dallas for the Cotton Bowl to watch the Wildcats beat the shit out of the Hogs. Aaaaand judging by the picture below, you can see that it didn't quite turn out that way.
**THIS is where I wanted to post a photo of Tony in a Razorback shirt with a bitter expression on his face. However, said bitter man refuses to put on the shirt that he lost (won?) betting on the game, let alone let me take a picture of him in it. LAME.**
It was a fun weekend. We had some pretty good seats at the Cowboy's dome (which is the most incredible football venue, b-t-dubs), Tony got to see pretty much all of his old fraternity brothers for his birthday weekend, one of my best friends got engaged, and we were able to stay in an super nice room at the Omni Fort Worth. Sounds pretty good, right? Well, what I haven't told you yet is that I drove down with 3 guys, hung out with a group of about 15 of them, and shared the hotel room with 9 of them. Yep, about half the trip was spent in relatively small, enclosed spaces surrounded by unabashed bodily functions and penis jokes. The boys are all really fun, great people, but there is only so much bro-ing out this girl can take. So, to compensate, I am spending tonight drinking wine, painting my nails, perusing fashion blogs and watching lots and lots of HGTV. Ahhhh....sweet, female bliss.
While I unwind and re-connect with my feminine side, I thought I'd share the blogs I'll be browsing. Hopefully you can find some style inspiration somewhere in there!
(Click photo for website)
9to5Chic. This blog has lots of well-crafted, layered city looks that always make me want to move to San Francisco. It's called 9to5Chic because her looks are mostly business casual that I, unfortunately, couldn't get away with at work.
A Lovely Escape. I like this blog because she's Chicago-based, so she posts more winter-friendly styles than a lot of outfit blogs out there.
Atlantic-Pacific. I've already talked about my obsession with this blog. Need I say more?
Devon Rachel. Devon's style is pretty similar to Atlantic-Pacific, so of course I'm going to like it. Lots of colorful, feminine looks to drool over.
Late Afternoon. This blog is great because she combines outfit posts with online finds in a style that I can't get enough of.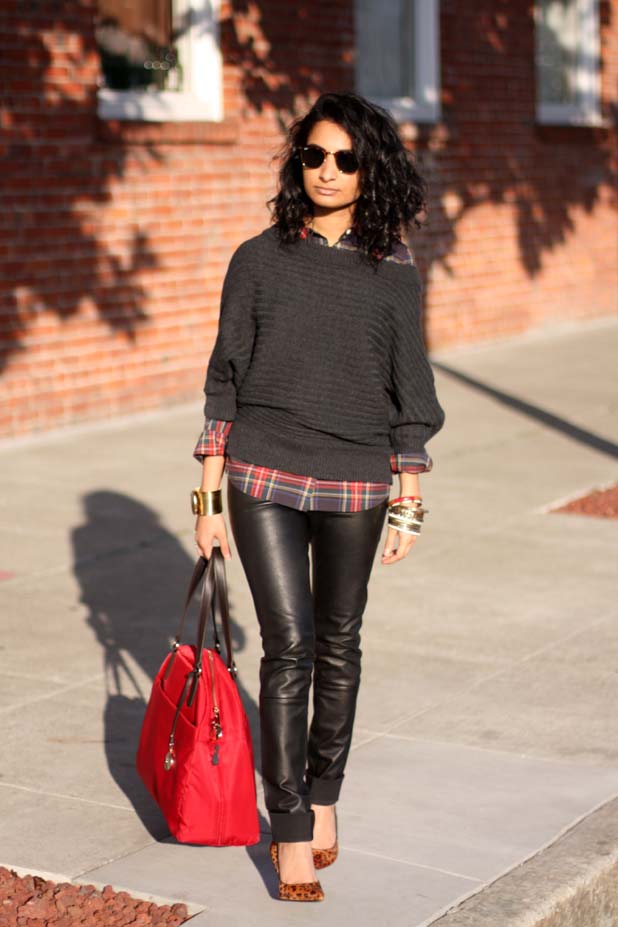 Like Fresh Laundry. I love this blog because she always mixes pieces I would never dream of putting together, and it always. works. perfectly.
Oh Joy! This blog is awesome because it's not just fashion, it also includes food, home decor, parenting (not that I'm going to need that advice anytime soon) and guest posts. There's beauty in every post.
Prepfection. Prepfection is nothing more than a compilation of all things prep in a series of hundreds and hundreds of photos. So much eye candy here.
Really Petite. Now, I definitely don't follow this blog because I'm a size 00 and have a hard time finding clothes that fit my frame. I follow it because she posts mostly work-appropriate outfits that help me get out of my sweater-trouser rut.
Until next time!